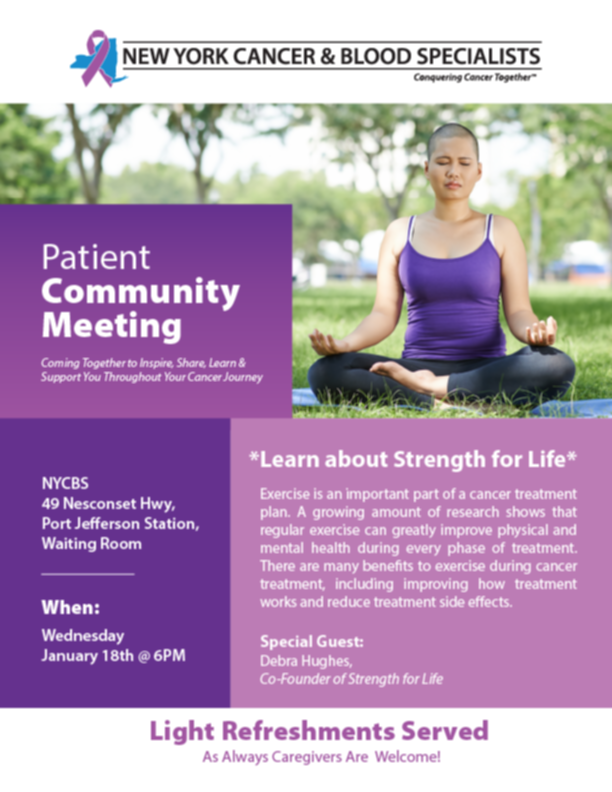 Strength for Life
Did you know that exercising regularly can greatly improve not only your physical health but your mental health as well?
Join the NYCBS Patient Community Meeting this month with special guest, Debra Hughes, Co-Founder of Strength for Life and learn the many benefits of exercising!
Wednesday, January 18th at 6PM 49 Nesconset Hwy, Port Jefferson Station.
Light Refreshments Served. As always caregivers are welcome!