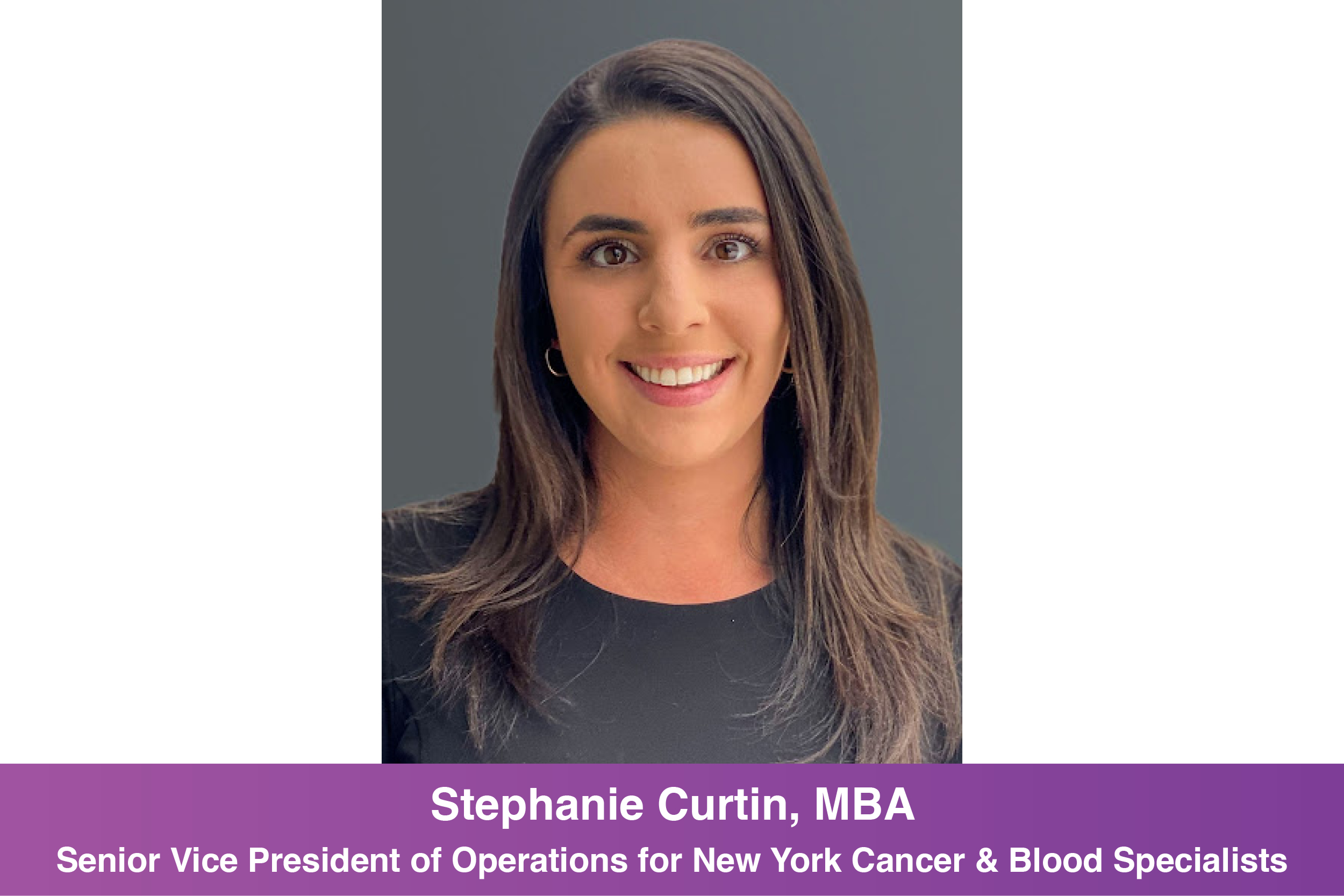 Stephanie Curtin, MBA Promoted to Senior Vice President of Operations
New York Cancer & Blood Specialists (NYCBS), one of the Nation's leading oncology practices, is excited to announce the promotion of Stephanie Curtin, MBA, Vice President of Operations, to Senior Vice President of Operations.
Curtin will be responsible for supporting the Chief Operating Officer in leading the company's operating activities to drive performance excellence.
"Stephanie is a hard-working, dedicated leader who continues to achieve exceptional results," said Jeff Vacirca, MD, CEO of NYCBS. "Her passion for those she serves, dedication to her team, and record of improving performance through operational efficiencies will serve her well in this new role."
Curtin joined NYCBS in 2020 as a Regional Director and has been instrumental in improving the performance of existing sites in Suffolk and Nassau counties, successfully opening new sites, and onboarding new acquisitions. She was promoted in 2022 to Vice President of Operations, standardizing policies, improving quality metrics, and managing overall operations.
"I am incredibly honored to have been given this opportunity to serve as Senior Vice President of Operations. I am excited to work with the team to continue pushing for operational excellence and driving the company towards success. This new role is a true testament to the hard work and dedication of everyone on the team, and I am looking forward to leading us towards even greater success," said Curtin.