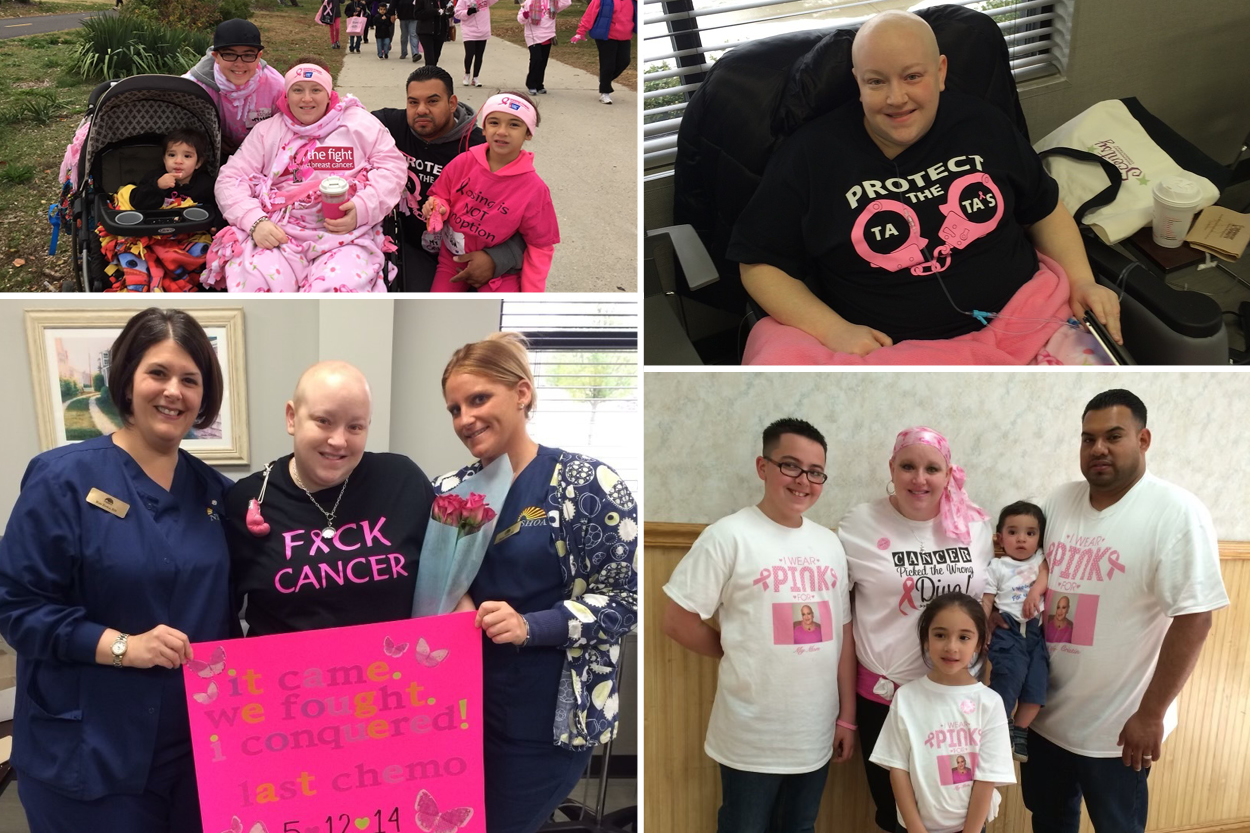 Scars of Strength: Surviving Breast Cancer
Cristin has been a nurse at New York Spine & Pain Specialists, a division of New York Health, since March 2023, an affiliate of New York Cancer & Blood Specialists, the very place where she received care and treatment for breast cancer a decade ago.
On December 5, 2013, at the age of 30, Cristin received a life-changing diagnosis: Stage 3A HER2+ invasive ductal carcinoma breast cancer. Initially, her husband discovered a lump in her left breast, and though he urged her to seek medical attention, she wasn't overly concerned. Only when the lump became painful did Cristin, a mother of three, schedule an appointment with her OB/GYN.
A sonogram detected two small areas of concern, but a subsequent mammogram returned negative. Further tests, including a biopsy and an MRI, revealed the presence of four tumors, with the largest measuring 10 centimeters—approximately the size of an orange.
"Ironically, I cared for a patient a few months earlier who had praised an exceptional breast surgeon. The surgeon's name suddenly came to mind, and I decided to reach out."
The surgeon referred her to Dr. DaCosta, an oncologist at New York Cancer & Blood Specialists (formerly North Shore Hematology Associates). Armed with her healthcare background, Cristin had conducted extensive research on her diagnosis, arriving at her appointment with a notebook full of notes. Dr. DaCosta's confirmation of her findings reassured her that she was in the right place.
Cristin's treatment journey involved neoadjuvant chemotherapy, comprising six cycles of Taxotere, Carboplatin, Herceptin, and Perjeta, administered once every four weeks for six months, with Herceptin continuing for an additional six months.
"The staff was incredible," Cristin recalls. "Being so young, this was one of the toughest ordeals I had ever faced." Her LPN, Gigi, and nurses Barry, Julia, and Dana treated her like family. "Barry was a source of inspiration for me, and Dana was absolutely amazing," she says.
"I thought I was going to die," Cristin confides. "I even told my husband, 'Please take care of our children.' I was in my third year of nursing, having worked so hard to get there, and I couldn't even work. I went through all the stages of grief—anger, sadness."
Her last day of chemotherapy coincided with her daughter's birthday on May 12, 2014. The nurses brought her flowers and a card. "They made me feel like family," she says. This experience inspired her to join their ranks, saying, "It's because of them that I wanted to work for the company."
A month later, Cristin underwent a bilateral mastectomy involving the removal of 11 left axillary lymph nodes and the placement of bilateral breast expanders.
Three months following the mastectomy, she underwent six weeks of left chest wall and left axilla radiation therapy under the care of Dr. Joseph Cirrone.
Throughout her challenging journey, Cristin maintained a positive outlook, buoyed by the support of her family and friends. Their efforts included organizing Chinese auctions, fundraisers, and participating in the American Cancer Society's Breast Cancer Walk.
In January 2016, Cristin underwent bilateral DIEP flap reconstruction surgery.
Today, marking ten years of being cancer-free, Cristin has celebrated 15 wedding anniversaries and 21 years with her husband, whom she calls her hero. She's witnessed his career progression to a detective and his role as a DEA delegate. Similarly, she's been privileged to watch her three children grow and cherish countless milestones.
"Dr. DaCosta saved my life," she says. "If it wasn't for Dr. DaCosta, I wouldn't be here."
Cristin attributes her journey to shaping her into the nurse she is today. Moreover, she has watched how life has come full circle when one of the nurses who once provided her with essential care a decade ago, later hired her for her current role. "Now," she says with a smile, "I get to be a mom and a nurse—cancer doesn't define me."
Through it all, Cristin always remained positive. "My scars are trophies that I could survive what tried to kill me. What tried to kill me made me stronger."
In her message to women, she encourages regular self-breast exams and follow-ups with doctors, emphasizing that early detection undeniably saves lives. She extends the same advice to men with a touch of humor: "Save a life. Grope your wife."