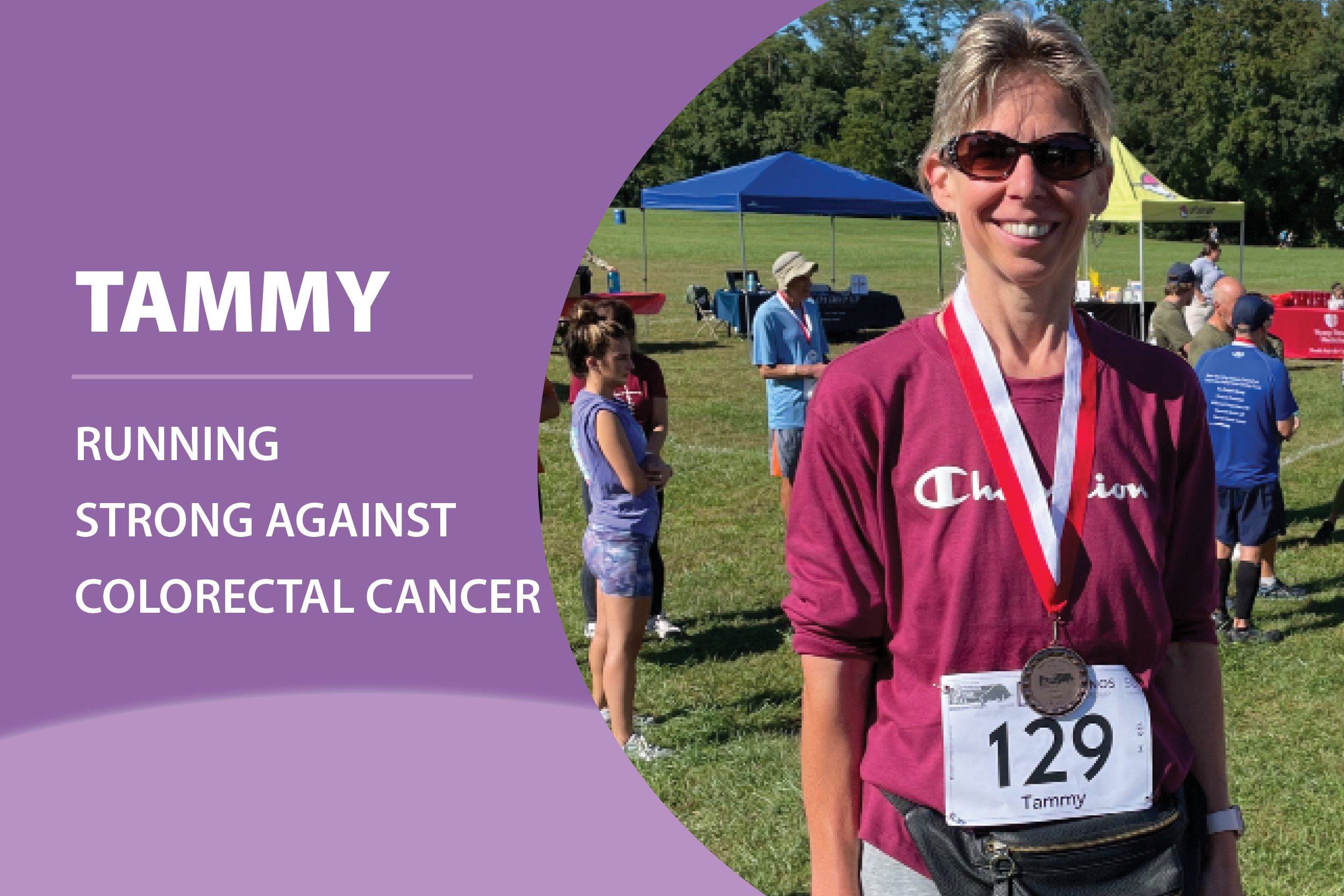 Running Strong Against Colorectal Cancer
In the summer of 2022, Tammy routine colonoscopy was supposed to be a simple screening for colorectal cancer. However, fate had other plans, and it turned out to be the day that would forever change her life. Upon awakening from the procedure, Tammy was struck with the devastating news that she had been diagnosed with colorectal cancer.
Despite being a healthy and active individual, Tammy was filled with questions about the impact of her treatment on both her physical health and work life. Trusting her family Gastroenterologist, she sought the expertise of a surgeon and an oncologist. For Oncology, the Gastroenterologist recommended Dr. Alfredo Torres at New York Cancer & Blood Specialists (NYCBS).
"The speed at which they acted was impressive," she said. "Both the surgeon's office and NYCBS called me by 7:30 am the next morning. NYCBS got me an appointment that day and helped me complete all the required testing in their office, including blood work and a CAT scan. They took care of everything, which was a relief as my head was spinning trying to grasp how I could have possibly just been diagnosed with colorectal cancer."
Meeting her Oncologist, Dr. Torres, put Tammy's mind at ease. He answered all of her questions before she could even ask. She shared that as a patient, it is very difficult to go to a doctor you know nothing about, knowing that your life depends on them. However, just meeting with him the first time, she was convinced she was in the right hands. It was obvious from their conversation that Dr. Torres had in-depth knowledge and background in colorectal cancer treatments and truly had her welfare at heart.
Despite Dr. Torres' initial warning to Tammy that an ileostomy procedure and a permanent colostomy bag may be necessary based on the scan results and surgeon's evaluation, she asked her doctors to avoid those options at any cost. So her surgeon recommended the removal of the aggressive tumor, followed by chemotherapy and radiation treatments. Dr. Torres explained in detail what the chemotherapy and radiation treatments entailed and what she would experience as she progressed through the treatments.
Tammy expressed, "Despite feeling panicked about what was ahead of me, Dr. Torres was always caring and compassionate during every interaction. He made me feel like I was his sole focus and that he would support me every step of the way. He reassured me that their goal was to eradicate the cancer and ensure I went through the process as comfortably as possible. I could always count on him or his assistant, Kayla, to answer my calls promptly. Dr. Torres and his team at NYCBS provided comfort and reminded me that I wasn't alone in this fight."
Following the successful surgical removal of the tumor, Tammy underwent a 28-day treatment plan that included oral chemotherapy pills in the morning, radiation therapy, and another round of oral chemotherapy pills at night. Despite some anxiety surrounding the treatment of the colorectal area, Tammy felt comfortable and well cared for throughout the process. She stated, "The team always treated me with respect and kindness and ensured that my dignity was a top priority while ensuring the treatment was effective. I never felt uncomfortable." The well-being of Tammy was always a priority, and the Radiation team (Coleen, Steve, Jay, and Sean) checked in on her every morning to see how she was feeling. If she experienced any discomfort, Dr. Cirrone or Georgia, Dr. Cirrone's Nurse, were consulted and would advise Tammy on how to remedy the issue before she left the office.
Tammy expressed her gratitude towards NYCBS, saying, "Dr. Torres was always there no matter what I needed. He made me feel special, like I was his only patient. The NYCBS team is spectacular. They always welcome you with a smile, and they truly make you feel like they are ready to help you get through this fight. At NYCBS, you always feel like you're their focus all the time. Dealing with cancer can be incredibly stressful, but NYCBS understands this and takes the burden off of their patients. They help arrange everything so patients don't have extra worries, such as insurance issues or coordinating diagnostic tests. I loved that NY Imaging could also do all the scans and imaging. Dr. Torres had my results immediately and I did not have the extra added stress of trying to coordinate getting my results to my doctors in time for the appointments. It is obvious that NYCBS cares about their patients and is built around ensuring patients have top-notch care. An additional perk is that you are not traveling great distances to get to your doctor for treatments. These are people in your own community who form a support group for you during your treatments. It also reduces how much time cancer can take away from your day-to-day life." Tammy also commented that she knew she was in good hands and observed on many of her visits how the staff cared for all the other patients with the same level of compassion on many of her visits.
Tammy experienced minimal side effects throughout her treatment but did have some pressure/tightness in her throat that made her feel like she was choking. When the discomfort persisted, she contacted Dr. Torres, who promptly called in a prescription to her pharmacy at 7 pm to ensure her well-being. He ensured that she would be able to obtain the medication and that the pharmacy would dispense it before the close of business. Tammy appreciated the team's responsiveness and how they promptly informed Dr. Torres of the situation, even after hours, to provide the necessary assistance.
Tammy was delighted to discover that her OB/GYN office, Suffolk Obstetrics & Gynecology, was part of the same care network, which meant that imaging and tests could be easily accessed within the system. During a routine OB/GYN visit, abnormal test results were discovered, which could have been related to the radiation treatments. Dr. Cirrone, her Radiologist, was promptly consulted and was able to quickly access Tammy's records and test results. Tammy felt reassured knowing that her Oncologist, Radiologist, and OB/GYN could communicate easily and work together for her benefit.
Now that she is cancer-free, Tammy is slowly getting back into running, biking, and finding her new normal. She is grateful to have had such a caring and compassionate team that supported her throughout her difficult journey. She advocates for the importance of routine screenings and urges everyone to prioritize their health. "If abnormalities are found, NYCBS is the team to turn to for help. I am forever indebted to them for saving my life."