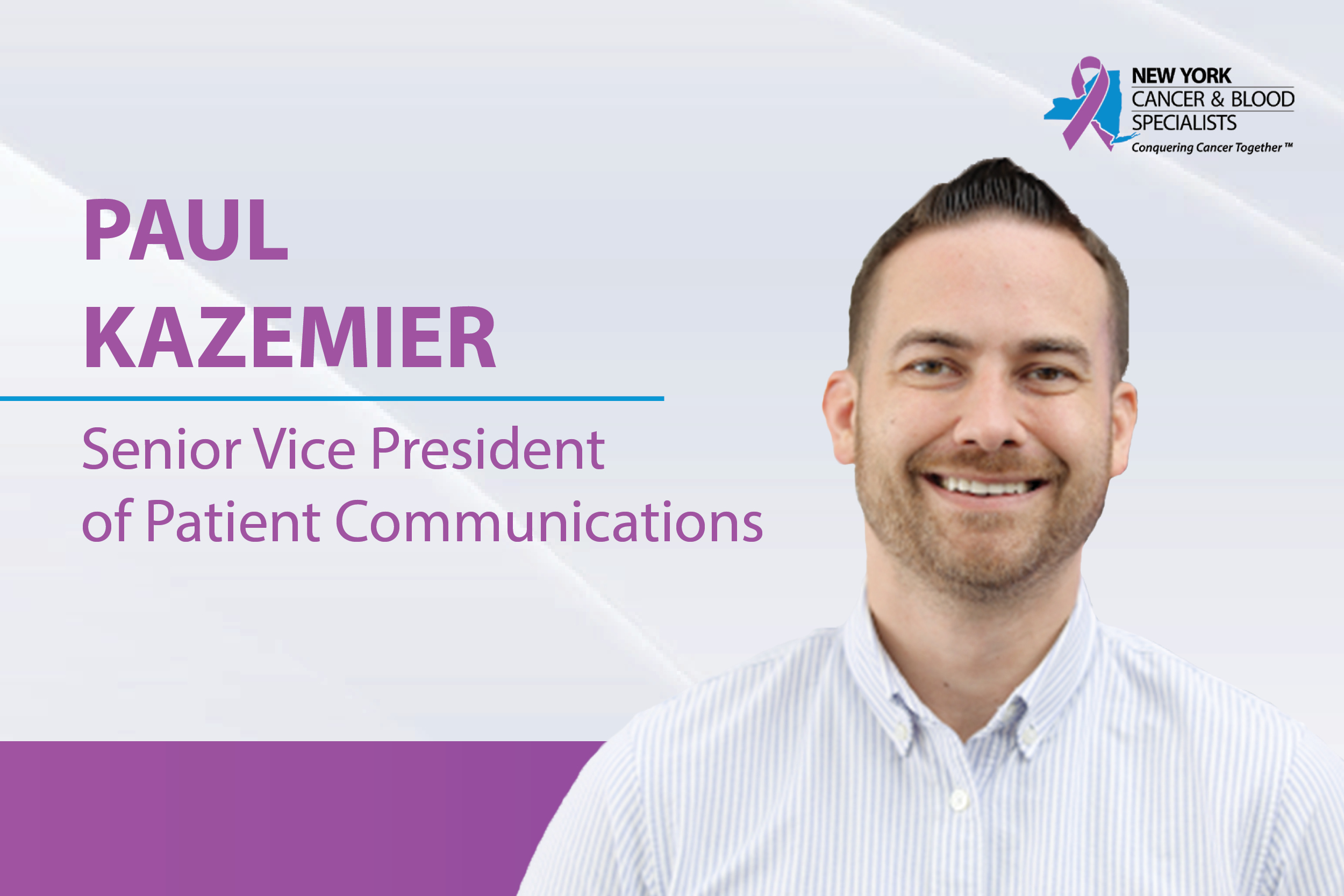 Paul Kazemier Appointed to Senior Vice President of Patient Communications
New York Cancer & Blood Specialists (NYCBS), one of the Nation's leading oncology practices, is excited to announce the appointment of Paul Kazemier, Vice President of Patient Communications to Senior Vice President of Patient Communications.
"Paul's appointment as Senior Vice President of Patient Communications is a testament to his exceptional leadership in overseeing a team of over 275+ employees and his continued dedication to enhancing patient communication," said Jeff Vacirca, MD, CEO of NYCBS. "His forward-thinking approach and adaptability to change will enable the organization to achieve improved outcomes for healthcare providers and patients, demonstrating our commitment to delivering exceptional value to our partners, patients, and the community."
Kazemier has been with NYCBS for over four years, during which time he has played a key role in developing and implementing patient communication strategies that have consistently delivered outstanding care and support to our patients, helping to ensure that each individual receives the highest quality of service and attention. In his new role, he will continue overseeing the development of effective patient communication programs, including the Call Center, New Patient Coordinators, Triage, Chronic Care Management, Transitional Care Management, and Scheduling.
"I am incredibly grateful for this promotion and the opportunity to continue to lead and grow my departments. It means the world to me," Kazemier said. "My goal is to not only ensure the highest level of patient satisfaction and experience but also to foster an environment where employees can grow within the company and achieve their own success."