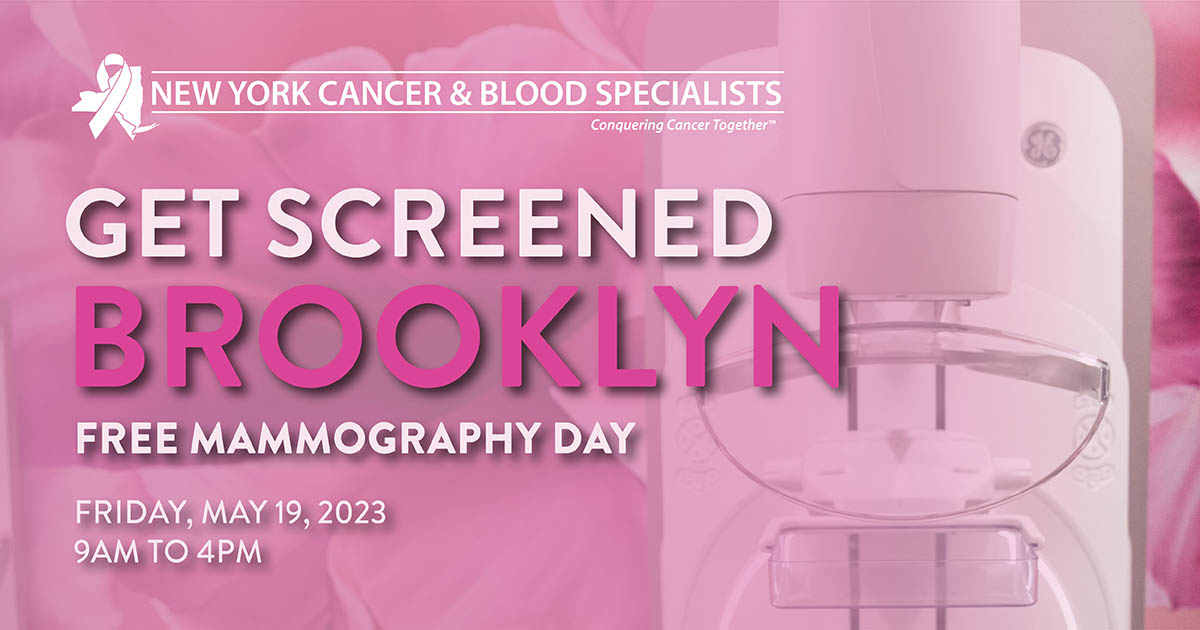 NYCBS to Host Free May Mammos Event
New York Cancer & Blood Specialists (NYCBS), one of the Nation's leading oncology practices, is excited to announce an upcoming free mammogram screening event on Friday, May 19th, 2023, from 9 am to 4 pm at 2236 Nostrand Ave, Brooklyn, NY 11210.
In response to high demand, more slots are now available for the screening initiative, which will take place monthly, including on June 13th and July 11th, between 8 am and 5 pm. The screening program aims to empower women to take charge of their breast health and will provide clinical breast exams to women over 40 years old. Participants will have the opportunity to learn about breast self-care, early detection, breast imaging, and more.
Women in the U.S. have a 1-in-8 lifetime risk of being diagnosed with breast cancer. Mammograms can help find or detect breast cancer early, even before a lump can be felt. Annual mammograms are recommended for women ages 40 and older who do not have a family history of breast cancer.
The public event is free to all. A limited number of mammograms will be available on the day of the event. Registrars will be on hand for those wanting to schedule their screening for a later date. All attendees will be invited to enjoy light refreshments and offered the opportunity to tour the facility. Space is limited, and registration is required.
Visit bit.ly/3mSVuHL to make an appointment.
To make an appointment with an NYCBS provider, call 718-406-9454.