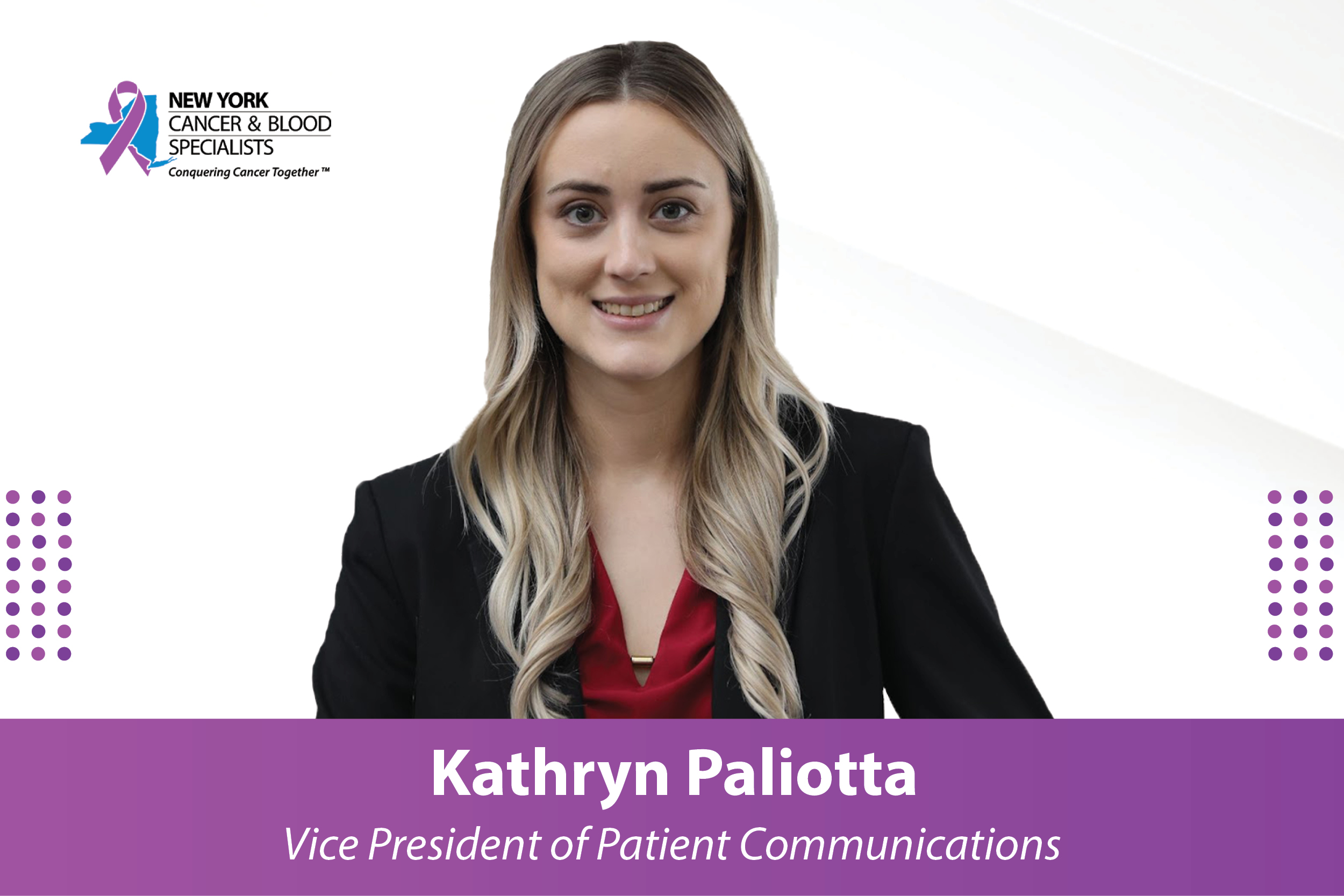 Kathryn Appointed to Vice President of Patient Communications
New York Cancer & Blood Specialists (NYCBS), one of the Nation's leading oncology practices, is excited to announce the appointment of Kathryn Paliotta, RN, from Director of Patient Communications to Vice President of Patient Communications.
"Kathryn's dedication and leadership have been invaluable to our organization, and we are thrilled to recognize her contributions with this well-deserved promotion, said Jeff Vacirca, MD, CEO of NYCBS. "Her extensive clinical background, coupled with her ability to effectively manage our patient communication departments, has allowed us to provide even better care and support to our patients. We look forward to seeing her continued success in her new role as Vice President of Patient Communications."
Paliotta earned her Bachelor of Science in Nuclear Medicine Technology from Manhattan College in 2014, and later received her Bachelor of Science in Nursing from Duke University in 2018. She began her career as a Nuclear Medicine Technologist at Perlmutter Cancer Center at NYU Langone Medical Center before transitioning to Pediatric Cardiac ICU RN at Duke University Hospital. Kathryn also worked as a Pediatric RN at Stony Brook University Hospital and later as a Triage RN before becoming the Director of Patient Communications at NYCBS.
"I am immensely grateful to have found my niche," Paliotta said. "Working for an organization as diverse as ours has afforded me the privilege to care for patients across various specialties. I have also had the pleasure to learn from an inspiring group of mentors and look forward to growing my career at NYCBS."