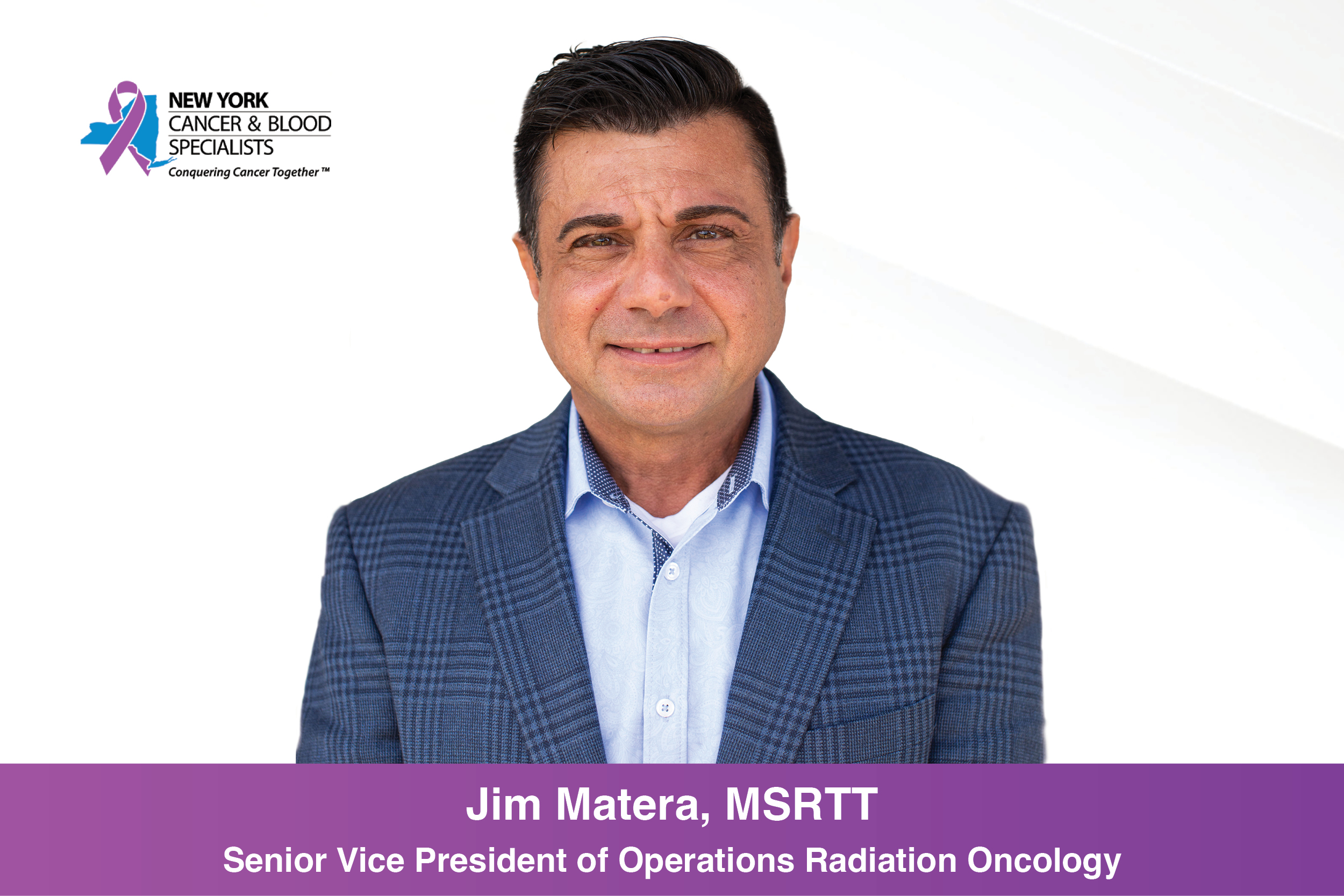 Jim Matera, MSRTT Promoted to Senior Vice President of Operations Radiation Oncology
New York Cancer & Blood Specialists (NYCBS), one of the Nation's leading oncology practices, is excited to announce the promotion of Jim Matera, MSRTT, Vice President of Operations Radiation Oncology, to Senior Vice President of Operations Radiation Oncology.
"Jim has consistently demonstrated exceptional leadership skills and a deep commitment to our patients and team.," said Jeff Vacirca, MD, CEO. "I am confident that in this new role, he will continue to excel and make valuable contributions to the success of our practice."
As Senior Vice President of Operations for Radiation Oncology, Matera will continue to be a driving force in overseeing the operational aspects of the department, including implementing policies and procedures and ensuring the delivery of high-quality patient care. Matera will also be responsible for supervising the development of new and existing radiation oncology facilities, further strengthening the organization's commitment to excellence in care and service.
Matera's three-decade-long career has included positions at Memorial Sloan Kettering Cancer Center and NYU Winthrop Hospital. In 2002, he patented and created the first tattooing medical device registered for radiation therapy procedures with the FDA. In 2022, Matera was promoted to Vice President of Radiation Oncology for NYCBS.
"NYCBS has given me a chance to 'run with the bulls,' Matera said."We are a fast-moving, strong force that will not let obstacles stand in our way. It is an honor to be a part of the team, and I look forward to the future as we continue to strive for success."