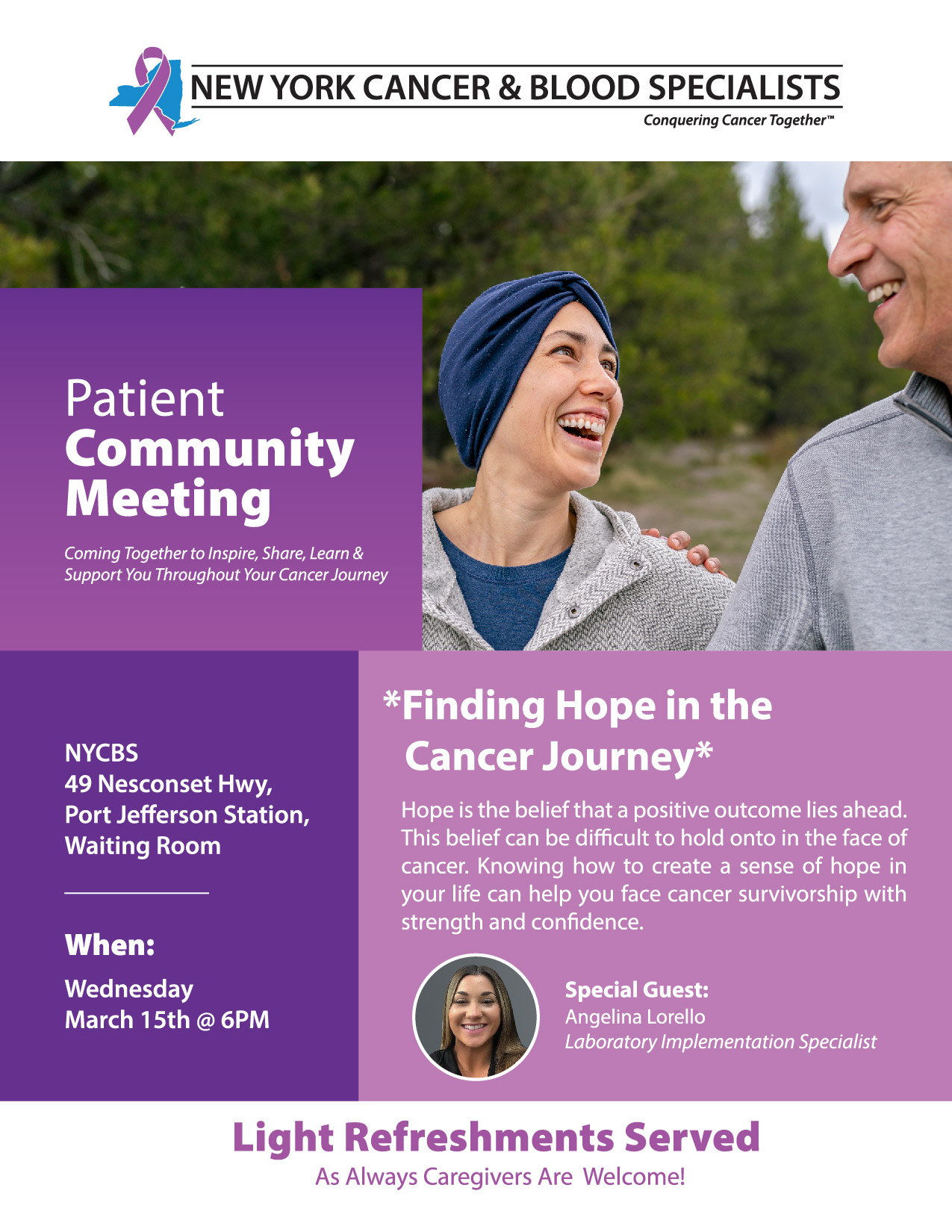 Finding Hope In The Cancer Journey
Hope is the belief that a positive outcome lies ahead.
Join the NYCBS Patient Community Meeting this month with special guest, Angelina Lorello, Laboratory Implementation Specialist.
Wednesday, March 15th at 6PM 49 Nesconset Hwy, Port Jefferson Station.
Light Refreshments Served. As always caregivers are welcome!