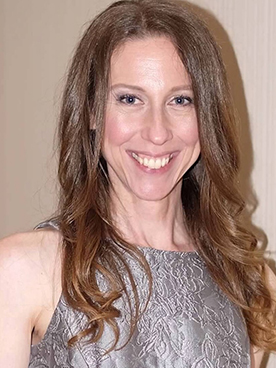 Eat Your Way to a Healthy Heart
February is American Heart Month, a time to focus on cardiovascular health and promote heart health awareness. Unfortunately, heart disease remains the leading cause of death for men and women worldwide. Despite this, many risk factors are modifiable, and there are steps you can take to help protect your heart.
New York Cancer & Blood Specialist's (NYCBS) Registered Dietitian Nutritionist Wendy Kaplan explains. "Poor diet and lifestyle behaviors contribute to cardiovascular disease," she said. "Nutritious food and active lifestyle choices are keys to making a significant impact on your health."
The Mediterranean diet is considered one of the best heart-healthy diets and can help achieve the American Heart Association's recommendations for a healthy dietary pattern. Studies have shown that the Mediterranean diet can boost heart health, strengthen brain function and reduce the risk of chronic disease.
The Mediterranean diet focuses on a balanced variety of whole foods, including olive oil, nuts, fruits, vegetables, legumes, whole grains, and fish. Culinary diversity and unique flavors are plentiful, and increased variety and meal choices are good motivators for long-term adherence.
Seafood, especially fatty fish, is recommended twice weekly due to the abundance of omega-3 fatty acids. In addition, you should consume photochemical-rich vegetables, fruits and whole grains, dairy, and small amounts of lean meat daily. While you can enjoy wine occasionally, water remains the best beverage choice.
"Whichever diet plan you're following, it's the overall pattern that matters most," Kaplan said. "Consuming nutrient-rich foods at least 85% of the time can help prevent and manage cardiovascular disease."
Kaplan suggests eating foods like scrambled eggs with vegetables, oatmeal with fruit, cinnamon, and nuts, lentil soup with salad, veggie bowls, salmon, and brown rice to help you get started.
It's important to consider that even healthy foods can be eaten in excess, increasing daily calorie intake and weight gain. Adding healthy fats to your diet is good for your heart and cholesterol but should be done proportionately. Try incorporating some of the above nutrition tips with regular exercise to optimize cardiovascular health.