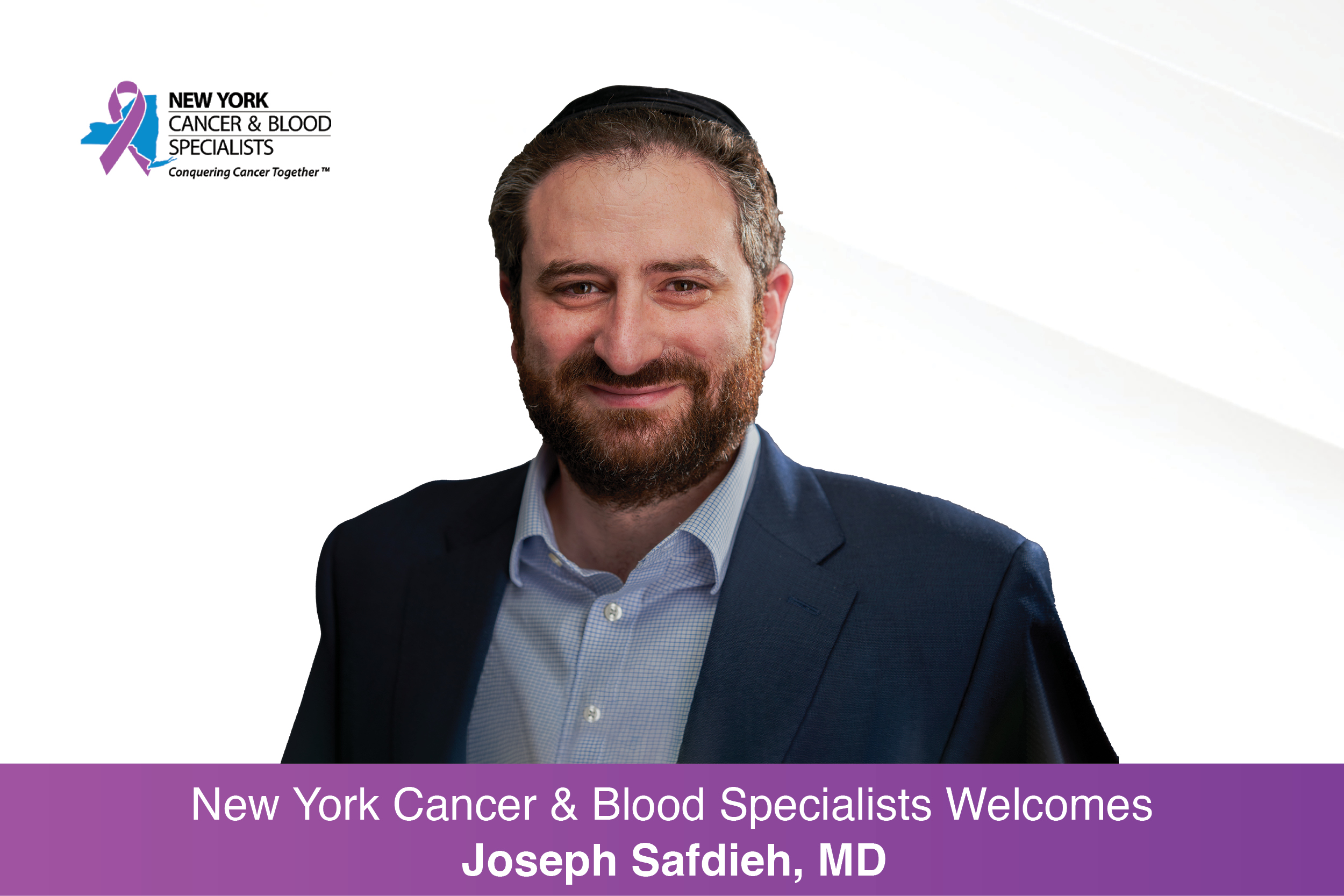 Dr. Joseph Safdieh Joins New York Cancer & Blood Specialists
New York Cancer & Blood Specialists (NYCBS), one of the leading oncology practices in the nation, is pleased to announce that board-certified radiation oncologist Joseph Safdieh, MD, has joined its team of radiation oncologists. He will practice at 2236 Nostrand Avenue, Brooklyn, NY.
"We are pleased to welcome Dr. Safdieh to our team of radiation oncologists," said Jeff Vacirca, MD, Chief Executive Officer of NYCBS. "His dedication to both patient care and researching new approaches to radiation oncology will be an asset to our patients and team."
Born and raised in Brooklyn, Dr. Safdieh has formed a deep connection with the many different people and cultures that Brooklyn offers. He strives to provide patients with an understanding of their treatment in the simplest of terms and, using this understanding, empowers them and their families to make informed decisions.
"Radiation Oncology is a unique field," Dr. Safdieh said. "It incorporates radiation physics and patient care in a manner that allows physicians to connect with patients and their families and apply basic science to day-to-day care."
Dr. Safdieh received his medical degree from Albany Medical College. He completed his Radiation Oncology Residency at SUNY Downstate Medical Center, his Internal Medicine Internship at Staten Island University Hospital, and his General Surgery Internship at Nassau University Medical Center.
Previously, he served as an Attending Physician and the Associate Chief of Service at Health + Hospital Kings County Hospital in Brooklyn. He also served as a Clinical Assistant Professor and Associate Residency Program Director at SUNY Downstate Medical Center. Dr. Safdieh received the 2022 Doctor of the Year at NYC-HHC Kings County Hospital.
Dr. Safdieh has a particular interest in breast cancer treatment. He speaks fluent English and is conversational in Hebrew and Spanish. In his free time, he enjoys fishing and reading.
To make an appointment, please call (718) 406-9454. For more information, visit nycancer.com.