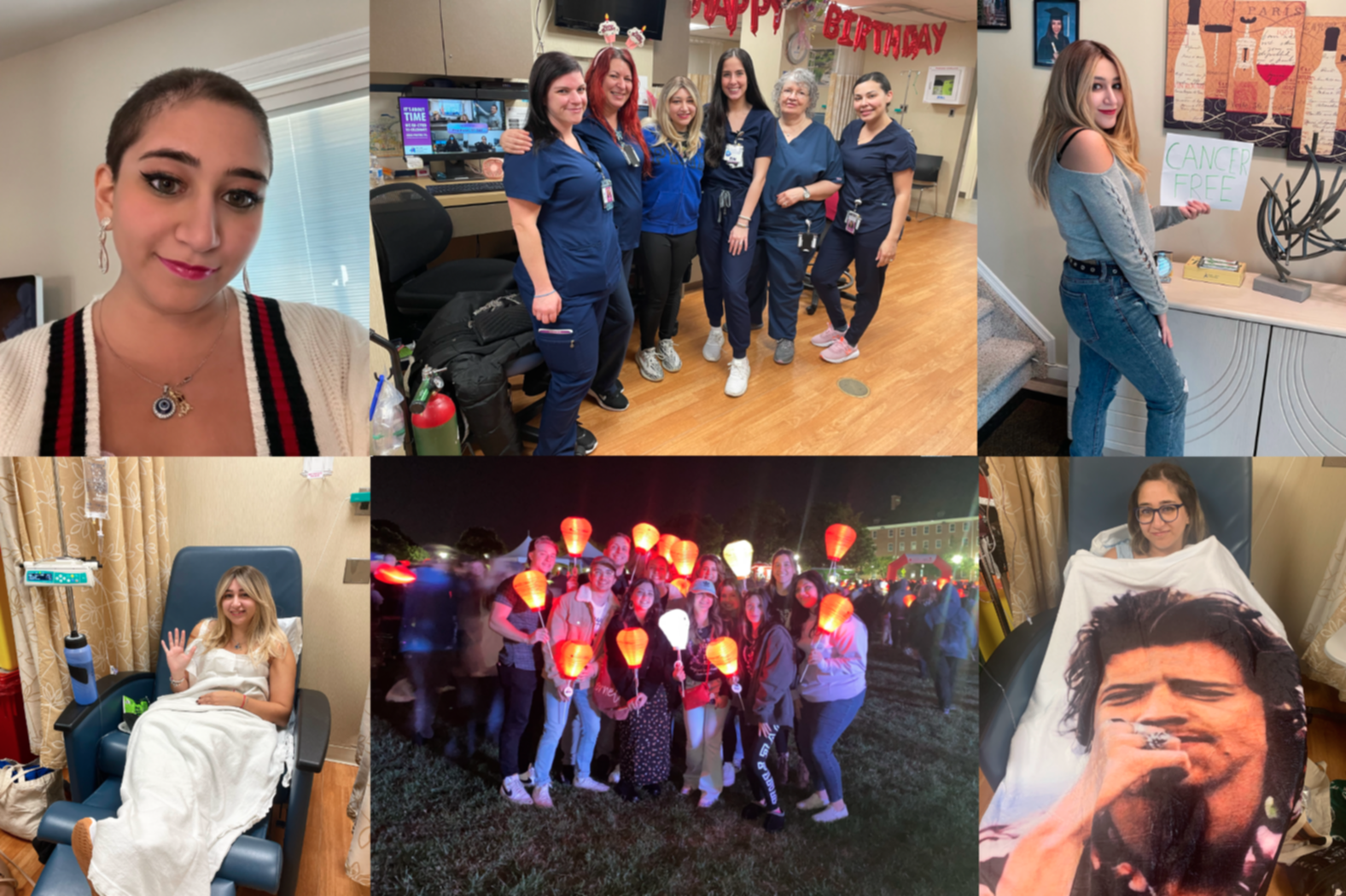 Beating Cancer with Creativity: A Young Girl's Journey of Healing Through Music, Art, and Social Media
For Alexandra, it was an ordinary workday, but that would change when she leaned her head against her hand and felt an unfamiliar lump. Without delay, she told her mother and scheduled an appointment with her primary care physician. The doctor performed a sonogram on Alexandra's neck during the appointment and discovered multiple tumors. This day marked the beginning of Alexandra's journey with cancer.
At 23 years old, Alexandra was shocked and overwhelmed when she received her cancer diagnosis. Her doctor referred her to Dr. Abhirami Vivekanandarajah, a specialist at New York Cancer & Blood Specialists, whom Alexandra referred to as "Dr. V." To better understand her condition, Alexandra underwent a biopsy. The results revealed that she had lymphoma, a type of blood cancer that originates in the lymphatic system, which is responsible for fighting germs in the body.
The news of her diagnosis left Alexandra feeling upset and shocked. She remembered telling her mother that her life would change dramatically. Suddenly, she went from being a healthy 23-year-old woman to a cancer patient. Her treatment began with chemotherapy administered every two weeks. Despite her initial fear, Alexandra found solace in the kind and compassionate care provided by the nurses at Dr. V's office. Her nurses, Sharon and Gianna, in particular, stood out to her as exceptional care providers and even became friends. They went above and beyond to ensure that all of the patients, including Alexandra, were comfortable throughout their treatment.
After completing her second round of chemotherapy, Alexandra began to experience the physical changes brought on by cancer. One of the most significant of these changes was the hair loss. "I was in the shower when all my hair just started falling out in clumps," Alexandra remembered. "It was horrible." In an effort to cope, she asked her sister to help her shave her head. "I felt better after because I didn't have to watch my hair fall out anymore." Alexandra felt that the change was a good way to accept the reality of the cancer and move forward.
During her treatment, Alexandra, an artist, found comfort in her art as a way to distract herself and calm her mind. She also shared her journey on social media to help others going through similar experiences. Music also played a significant role in her healing process. "Music helped me a lot, especially listening to Harry Styles," she said. "I've been to a couple of his concerts before, and I was supposed to see him again, but sadly I couldn't make it because I found out I had cancer." His music helped her cope with her struggles; whenever she felt sad, she would play his songs and feel better almost immediately.
During her treatment, Alexandra participated in a fundraising walk called Light The Night, which supports The Leukemia & Lymphoma Society. Her friends and family walked with her to show their support. After completing four rounds of treatment, Alexandra underwent a PET scan to assess her progress. Unfortunately, the tumors had only decreased slightly, meaning she needed four more rounds of chemotherapy. Finally, after completing eight rounds of chemotherapy and a PET scan showing no evidence of disease, Alexandra received the news she had been waiting for: "in remission." She reflects on that day as "the most rewarding thing I ever heard."
With the news of being cancer-free, Alexandra has much to look forward to. She has planned a trip to the Bahamas with her family to celebrate and hopes to see Harry Styles in concert again soon. Throughout her cancer journey, Alexandra credits her dedicated care team and positive attitude for helping her get through it.