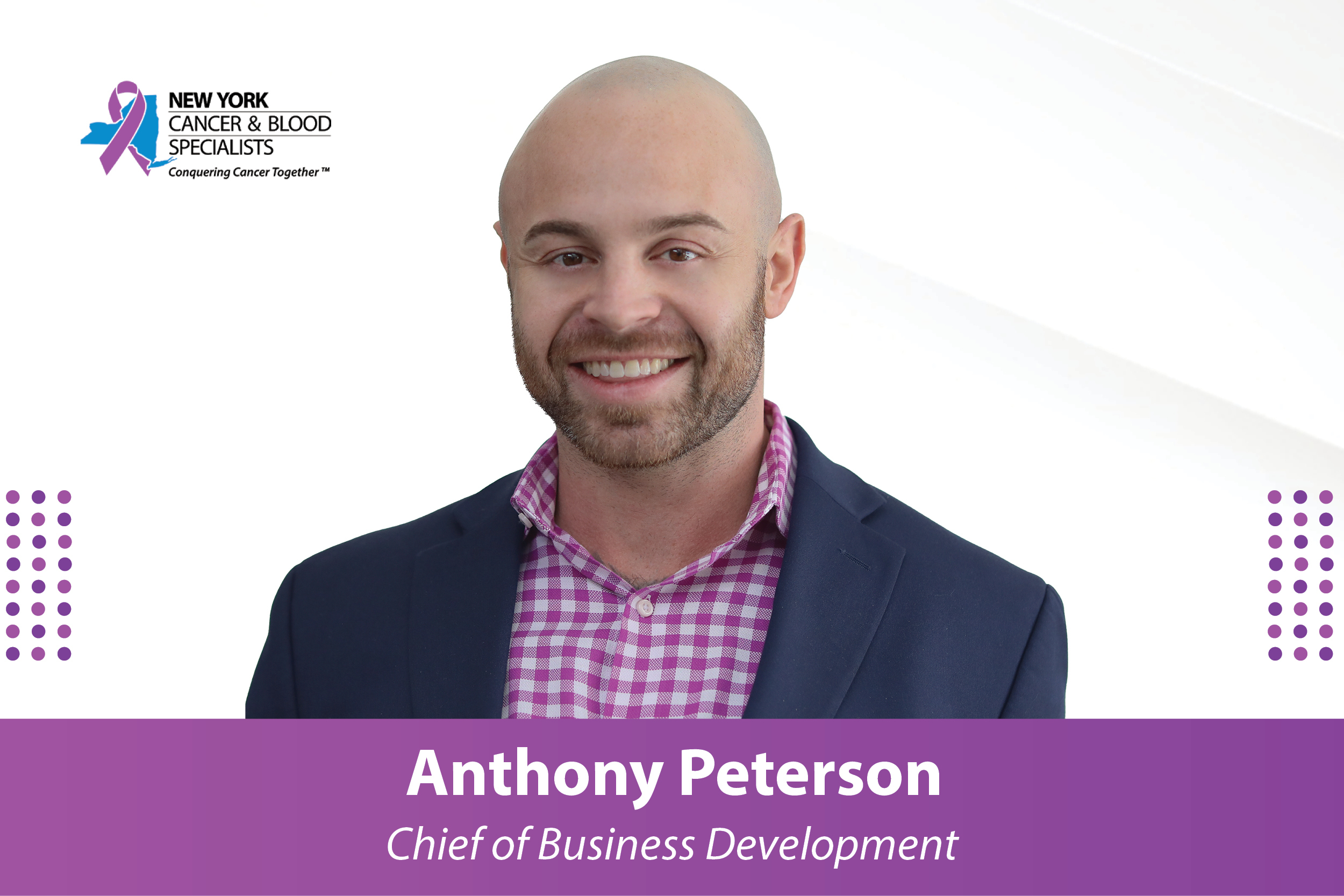 Anthony Peterson Promoted to Chief of Business Development for New York Cancer & Blood Specialists
New York Cancer & Blood Specialists (NYCBS), one of the Nation's leading oncology practices, is excited to announce the appointment of Anthony Peterson to Chief of Business Development.
"Anthony's promotion to Chief is a significant step in our ongoing efforts to create an organization that provides exceptional value to our partners, patients, and the community," stated Jeff Vacirca, MD, CEO of NYCBS. "With his demonstrated ability to embrace change and think creatively, we are confident that he will be instrumental in leading the organization towards improved outcomes, benefiting healthcare providers and patients alike. I am excited to see the next stage of business growth for NYCBS under his leadership."
Peterson previously served as Vice President in the development, management, and driving of strategic partnerships and key business opportunities. As Chief, he will continue to work closely under the direction of OneOncology's Chief Development Officer, Jimmy Harper, and Vice President of Development, Henry Varnell, to cultivate and strengthen relationships and growth at a national level.
"I am thrilled and grateful to have been promoted to the role of Chief," said Peterson. "This appointment is a testament to NYCBS' unwavering commitment to fostering diversity and developing leadership talent. I am excited to align our business development efforts with our strategic direction and execution, and to contribute to the continued growth and success of the company."