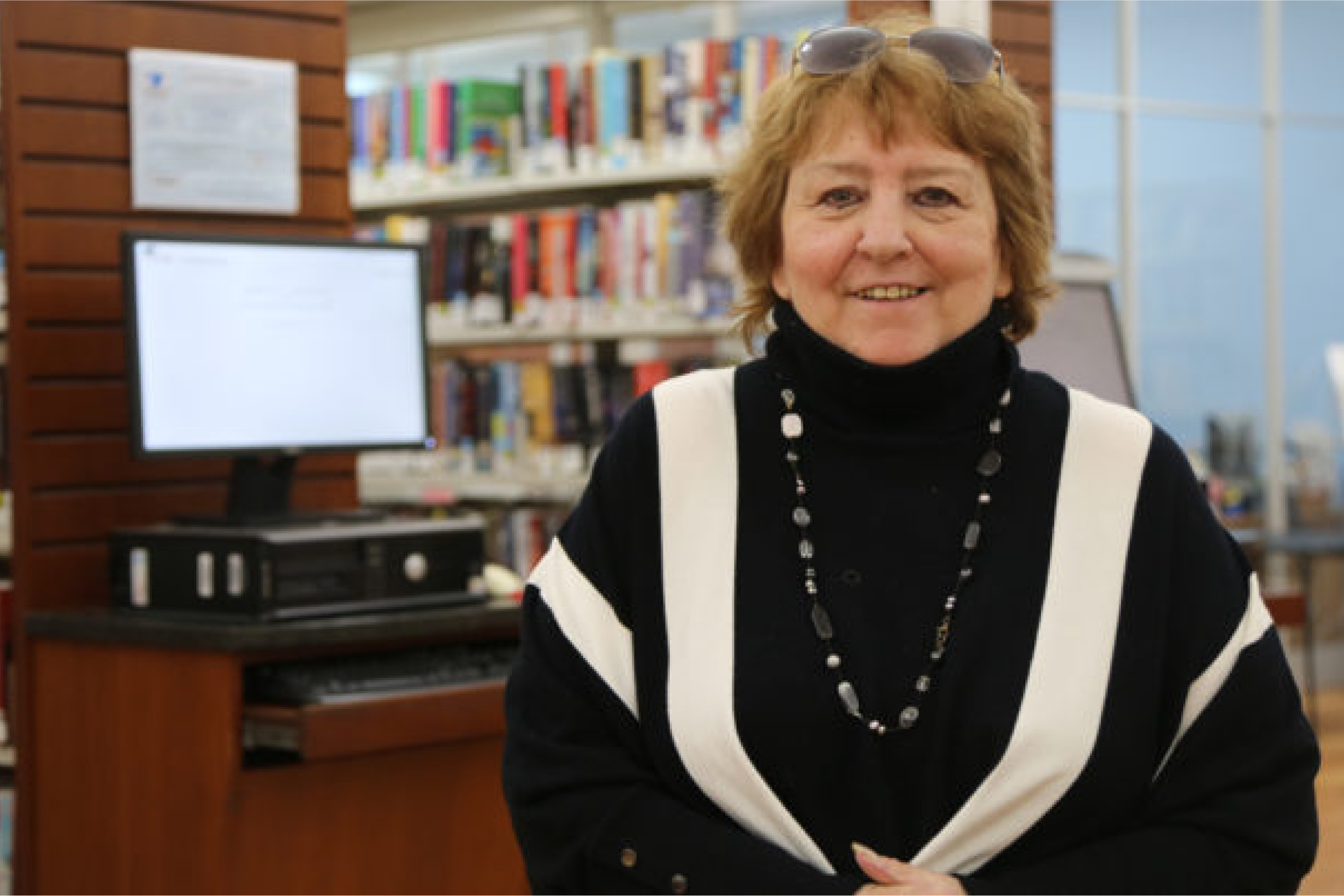 A Voice for the Voiceless: Elizabeth Stoke's Story
She thought to herself, "Isn't it ironic? I spent a lifetime helping others, and now I need to put my faith in someone who will help me." When Elizabeth (Liz) Stokes was diagnosed with Stage 1 lung cancer, the retired community activist knew she was in good hands from the moment she entered New York Cancer & Blood Specialists.
Liz spent 34 years in community outreach, serving as Riverhead library's patron services coordinator, helping people find resources, and always offering a listening ear or providing a voice for the voiceless. For 12 years, Liz volunteered with a women's empowerment group at the county correctional facility. She would bring books from the library into the facility to help the women find careers. Liz did that volunteer work through the Riverhead chapter of the nonprofit Council for Unity, through which she also helped children learn to lead nonviolent lives and stay out of gangs. She also served on the town's veterans advisory committee.
Shortly before retiring in 2019, Liz came down with a case of recurrent pneumonia. Since she had been a smoker for 40 years, her doctor suggested she have a CT scan. The test showed a small tumor on her lung. Days after retiring, Liz went out to celebrate with her colleagues. Unfortunately, the evening ended in a trip to the emergency room after she suffered an allergic reaction to sulfates in the wine she was drinking. She stayed in the hospital to have a biopsy, which pierced her lungs, resulting in a five-day stay in intensive care. The results were inconclusive, but there was no doubt in Liz's mind, "If this is retirement, retirement sucks." Then the COVID-19 pandemic hit.
For two years, Liz prayed the tumor would not grow or spread. Then, in 2021, she had it biopsied and was referred to NYCBS' Dr. Deepali Sharma.
"When you're diagnosed with cancer, first you go into shock," Liz explained. "Then your heart breaks. So you need to find someone who can not only help you physically but can fix your broken heart." For Liz, that was Dr. Sharma.
Dr. Sharma made her feel safe and secure. She explained to Liz her treatment options, and Liz opted for TrueBeam non-invasive radiation therapy. So for one week, Liz would go to the office every day and receive twenty minutes of radiation. She followed each visit with a two-mile walk. Everyone in the office took the time to ease her mind, answering her questions and showing her how the modalities worked.
After radiation, Liz underwent six months of immunotherapy. "Cancer care has come a long way, " said Liz. "And this place is a miracle." Since treatment, her tumor marker levels have decreased, and her PET/CT scans show no evidence of disease. She quit smoking cold turkey and has been smoke-free for over a year. Liz walks for an hour a day and has even changed to a Mediterranean diet. She goes to the office for follow-up appointments every six months.
Liz has finally found enjoyment in her retired life. She spends time with her six grandchildren and one great-grandchild and continues to help others whenever she can. She fills her time listening to the sounds of the waves crashing at the beach, between the pages of a good book, or simply relaxing at home. "Some days, I stay in my pajamas all day, and it's okay," said Liz. "We get so busy in our lives. When you get diagnosed with cancer, you appreciate the little things." And Liz couldn't be more grateful for NYCBS in her community. Her daughter-in-law has even joined its team as a licensed practical nurse (LPN) and is now in the nursing program.
"NYCBS is a gift for Riverhead," she said. "It's a gift for any town with this organization."