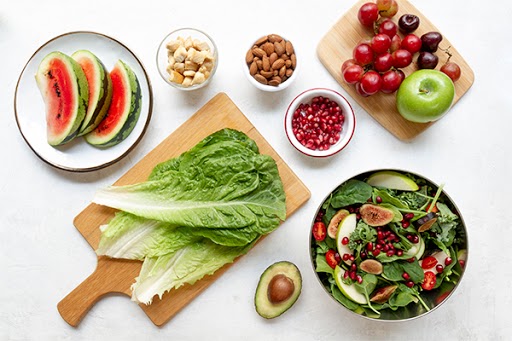 Refreshing Summer Recipes
These refreshing summer recipes combine healthy, fresh ingredients, unlike the artificial, sugary, store-bought comparable items.
The Lemony Creamsicle
By Wendy Kaplan, MS, RDN, CSO, CDN
2 Cups plain Kefir
2 tbsp lemon curd
6 Soft pitted dates
2 Tbsp lemon zest (+ some extra for popsicle mold)
Place ingredients in a blender until well mixed (a few seconds). Pour popsicle molds with a sprinkling of lemon zest and freeze for a few hours.
Tip: if you have leftovers (you should), enjoy it as a smoothie!
Refreshing Summer Mock-Mojito
By Wendy Kaplan, MS, RDN, CSO, CDN
2 Cups unflavored seltzer
1 cup coconut water
12 Mint leaves
1/4 cup fresh-squeezed lime juice
1 cup cucumber slices
Muddle the mint in a cup, then combine all the ingredients in a pitcher. Refrigerate for 30 minutes and serve. Be sure to scoop the mint and cucumber into each glass for aesthetic appeal.
Tips: *To muddle the mint, place it in a cup and gently mash 3-4 times to release the juices. *Use English cucumbers, they are delicious, and seeds will be less prominent.
Refreshing Tomato Cucumber Salad
By Lauren McGarty, RD, CDN, BS
4-6 English cucumbers
2 large tomatoes
1 7 oz. Package of crumbled feta
6 Tbsp. olive oil
1/4 cup lemon juice
Salt & pepper
Combine cucumber, tomatoes, and feta in a large bowl. Whisk oil and lemon juice in a small blow and add salt and pepper as desired. Pour over salad, toss and serve immediately.
Banana Nice Cream
By Lauren McGarty, RD, CDN, BS
4 Cups frozen bananas (2 large bananas)
2-4 Tbsp. milk (any type will work)
Place frozen bananas in a blender. Blend for 1-2 minutes (add more milk if desired). Consistency should be thick smoothie/soft serve-like. Enjoy immediately or transfer to a parchment-lined pan to freeze and enjoy later.
Tip:
Add desired toppings such as fresh berries or nuts.