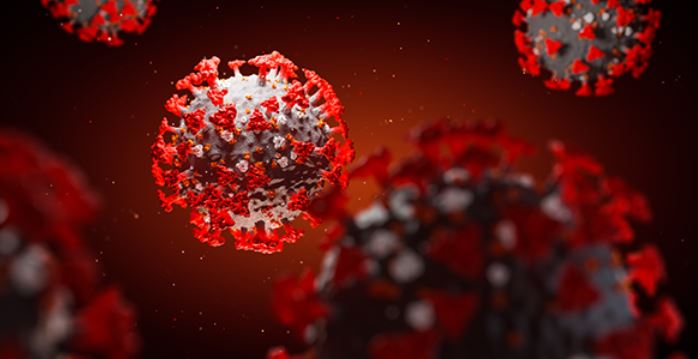 COVID-19 FAQs for Cancer Patients
COVID-19 FAQs for Cancer Patients
We are all living through a year, unlike any other, and we understand you may have many questions. While there are new findings of COVID-19 (Coronavirus) every day, we want to help you be prepared and protect yourself from this illness, especially if you are immunocompromised. These COVID-19 FAQs are here to help give you answers so you can better protect yourself and your loved ones during this pandemic:
If I Have Cancer, Am I at a Higher Risk of Severe Illness From COVID-19?
Some cancer treatments can weaken your immune system, leaving you immunocompromised. This can increase your risk of severe illness from COVID-19, and it's crucial to take extra precautions to protect yourself.
If I Am A Cancer Survivor, Am I at a Higher Risk of Severe Illness From COVID-19?
Some cancer treatments can have long-lasting effects on your immune system. If you've had cancer, your immune system may be weakened, leaving you at a higher risk of developing a severe illness from COVID-19. You will want to take extra precautions to protect yourself in case you are immunocompromised.
What Can I Do To Protect Myself From COVID-19?
The best way to avoid contracting the virus is to avoid exposure. Take a look at these recommendations from the Centers for Disease Control and Prevention in helping stay safe from COVID-19:
● Wash your hands often - With soap and water, wash your hands for at least 20 seconds frequently. If soap and water aren't readily available, use a hand sanitizer that is at least 60% alcohol.
● Avoid close contact - Outside of your home, keep at least 6 feet of distance between you and others. Inside your home, avoid close contact with anyone who is sick or displaying symptoms of illness.
● Wear a mask - Cover both your mouth and nose with a properly fitting mask whenever you leave your home.
● Stay home - Avoid leaving your house as much as possible to limit your contact with others.
● Clean and disinfect - Be mindful to properly disinfect areas of your home, car, workplace, etc., that are frequently touched, such as doorknobs, phones, light switches, and countertops.
● Monitor your health daily - Keep a close eye on your health and how you feel each day. Look for common symptoms of COVID-19, including fever, shortness of breath, and loss of smell and taste. If you are feeling unwell, avoid contact with others, and contact a medical professional.
Be sure that those you live with also follow these guidelines and work to protect themselves from illness.
How Can I Get Treatment Safely?
If you are actively receiving treatment for your cancer, contact your health care providers before your next appointment, and follow their recommendations.
At New York Cancer and Blood Specialists, our patient's and staff's health and safety are our top priority, and we are continually closely monitoring COVID-19. Our staff is highly trained and carefully screening every person entering our sites. We continue to follow the recommendations from the CDC and the local and state governments. Learn more about how we work to keep our facilities a safe environment from COVID-19 so our patients can continue to receive the treatment they need here!
Cancer Treatment in New York
The experts at New York Cancer and Blood Specialists are here to help you through your cancer journey, from diagnosis to remission. We are committed to providing our patients with a personalized path through treatment and unmatched support the entire time you are with us. Visit our website or give us a call at (855) 528-7322 to learn more.
Let's conquer cancer together!