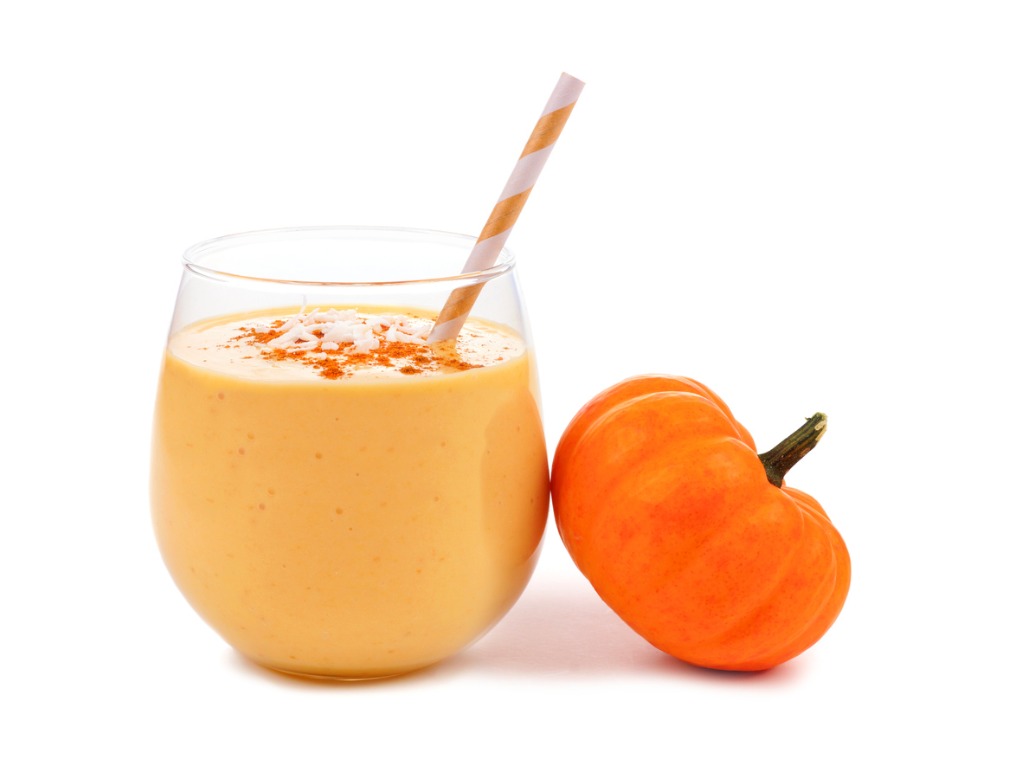 Pumpkin Pie Smoothie
RECIPE:
Pumpkin Pie Smoothie
1/2 cup canned or chopped pumpkin
1 small banana
1-2 tbsp maple syrup
3/4 cup 1% milk (or a plant-based milk)
1 tsp cocoa powder
1/4 tsp cinnamon
1/8 tsp nutmeg
1/4 tsp vanilla
4 ice cubes

*Place all ingredients in a blender & blend until smooth. You will have two 1-cup servings.

**Tip: Freeze some banana slices to use as the "ice cube" to maximize flavor.