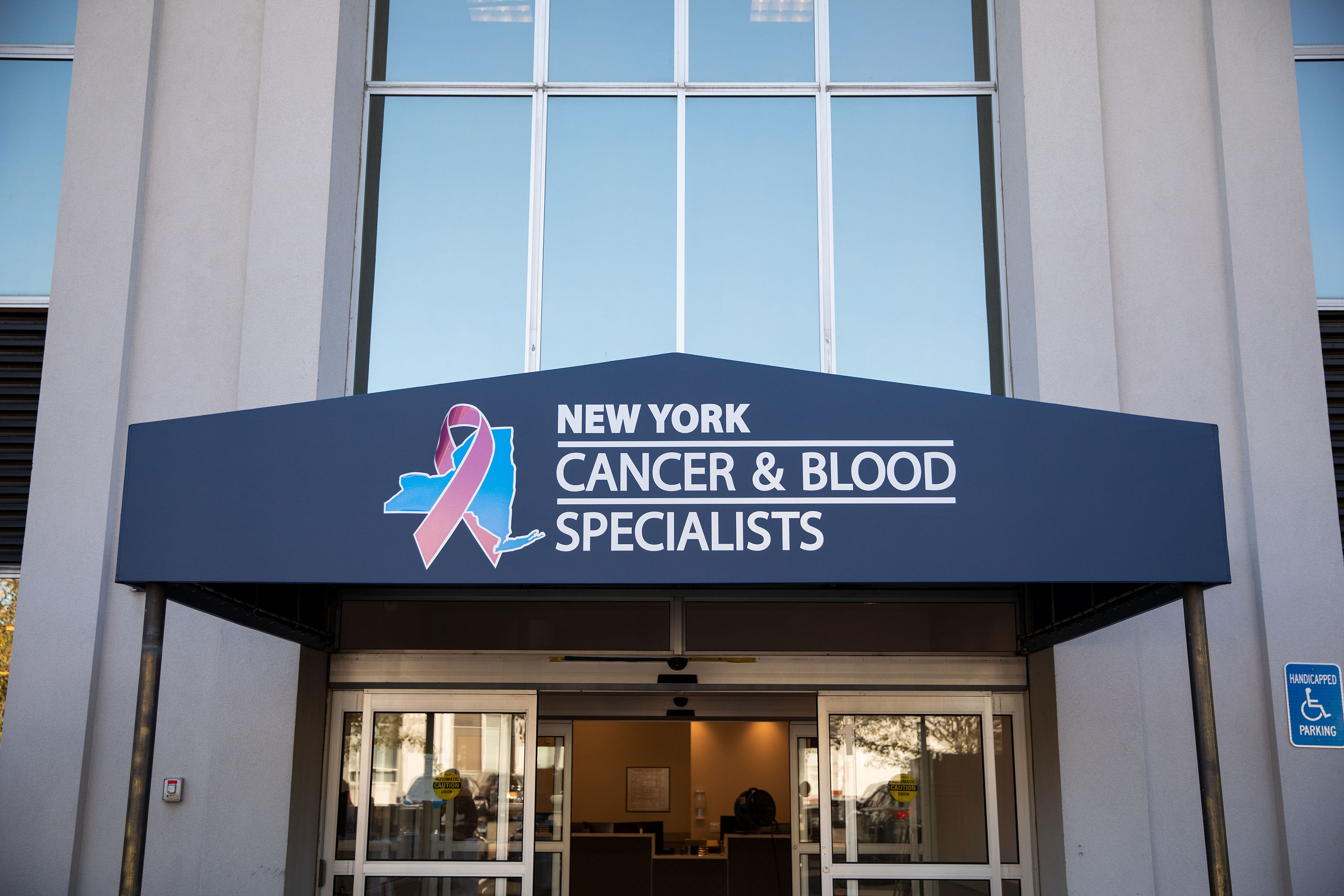 New York Cancer & Blood Specialists Opens State-of-the-Art Cancer Center in New Hyde Park-2
New York Cancer & Blood Specialists (NYCBS) opened a brand-new comprehensive cancer center in Nassau County at 1 Delaware Drive, New Hyde Park, NY 11042 on October 4. The state-of-the-art cancer center is adjoined by advanced imaging technology, a women's health center, and an interventional radiology suite, bringing together world-class physicians, advanced diagnostics, and minimally invasive treatment in a one-stop-shop.
The spacious and comfortable center features a comprehensive diagnostic imaging suite, including MRIs, PET/CT, ultrasounds, and all aspects of women's imaging: 3D mammography, breast ultrasound, and breast MRI. NYCBS understands how important it is to have access to all your health care needs in one place—and close to home.
It also offers a wellness program staffed by nurse educators, psychologists, and other experts ready to provide patients with nutritional, emotional, financial, and psychological guidance.
The center is staffed by board-certified hematologist-oncologists: Dr. Triantafillos Fillos, Dr. Daniel Benasher, Dr. Harry Staszewski, Dr. Joshua Harris, Dr. Jahan Aghalar, Dr. Nakul Singhal, Dr. Helen Shum, Dr. Yelda Nouri, and Dr. Rita Weiss.
In addition to imaging services, the center also has an interventional radiology suite to perform minimally invasive procedures using image guidance that would otherwise require surgery.
Patients can now receive care from their physician, have their imaging scans, or schedule a procedure before ever leaving the office.
To make an appointment, please call (516) 336-5255.